Chevron Grilles (Brodie Grille)
The Brodie Grille is designed with air conditioning in mind. The grille is widely used as an exhaust / return grille with an emphasis on minimum air resistance and low turbulence.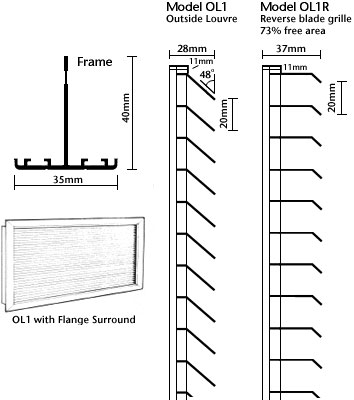 Features
• The Brodie grille blade can be reversed to give 73% free area.
• The Brodie grille can be made in T section frame or frameless.
Material
Extruded aluminium 6060T5 alloy
Drawing Downloads