Door Grilles
This door grille is designed for maximum free area and is completely sight proof. Being New Zealand made, this door grille is the choice for commercial applications where a door grille is required to last.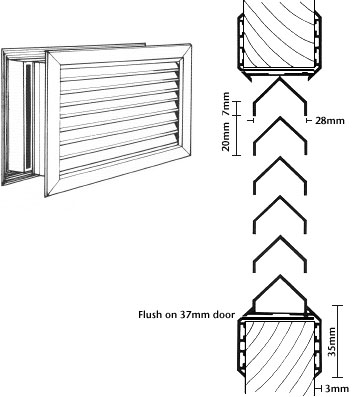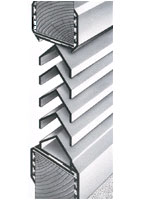 Material
1.4mm extruded 6060T5 alloy.
Finish
Popular sizes carried in silver anodised. Also available in powdercoated colours on request.
Sizes
Being New Zealand made, we can make to any dimension required.
Suitable for door thicknesses from 34mm to 54mm.
Drawing Downloads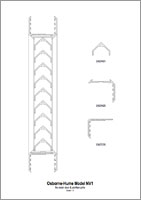 Order – Stock Door Grilles, Silver Anodised
Hole Size (h x w)
Quantity
Amount
Shipping
Subtotal (excl GST)
Total (incl GST)
Order
300 x 500
1 grille
$160.00
$15.00 - Auckland
$175.00
$201.25
Buy Online
300 x 500
1 grille
$160.00
$30.00 - N. Island
$190.00
$218.50
Buy Online
300 x 500
1 grille
$160.00
$45.00 - S. Island
$205.00
$235.75
Buy Online
Note: Our orders are securely processed by Paystation (by trademe). You will be directed to another tab to pay. After the transaction has been successful, just close the tab to view our site again. Thank you!
Would you like to order more than one stock door grille?
Contact us and we'll send you an invoice with a link to Paystation where you can pay online.